Always a car nearby
Book a Greenwheels car and drive off within minutes
Pay afterwards for duration and kilometres
24/7 service, refuelling and charging included
SIGN UP NOW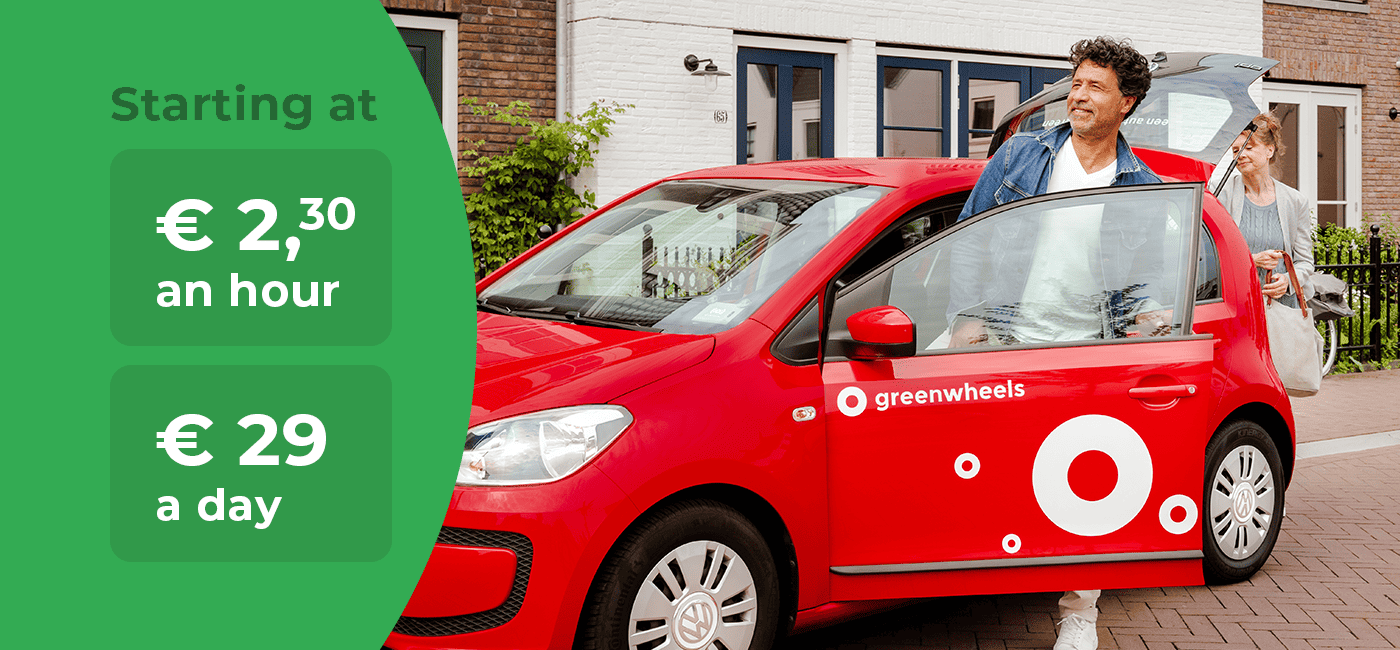 2.600 cars are waiting for you
Across the Netherlands and at 135 NS stations. Your perfect car for there and back again.
A car when you need one
With 2.600 shared cars, there's always one around the corner. From city car to estate car, from petrol to electric: a car for every occasion.
Save money and trouble
Insurance, petrol, charging, maintenance and roadside assistance are included in the price. Save yourself the worries and the big bills by choosing car sharing.
100% flexible, at any moment
Book per 15 minutes and cancel for free up to the start of your trip. Ending your trip earlier than planned? Shorten your booking easily and only pay for when you drive.
Switch rates easily
Private starting at € 0 a month
Business starting at € 5 a month
Pick a rate that works for you. You're in the driver's seat. Literally.
VIEW RATES
1) Sign up
Choose our affordable and flexible rates starting at € 0 / month. Need a car more often or hardly at all the next month? Easily switch rates without any additional costs.
2) Book and drive
Find, book and open a Greenwheels car in your area via the app. Take the keys from the dashboard and off you go!
3) Return and end your trip
Finished your trip? Then bring the car back to its designated location. Put the key back into the on-board computer and lock the car with the app. Pay afterwards. Easy peasy!
"Greenwheels is a great solution if you don't need a car every day."